Smart Industrial Park
The Smart Area Industrial Park is where the Smart Heating Technology s.r.o., Smart Trading Company s.r.o. a Smart painting s.r.o. are located. The Smart Industrial Park pilot project was designed in 2005, with are served area covering 18,000 m2 for production andstorage.
The first phase of the industrial complex was established in 2005 with the renovation of existing spaces and full reconstruction of the SO 01 building (1650 m2), and in March 2006, the SO 03 hall (4000 m2).
The second phase began in July 2007 with the building of the largest production hall and SO 04 warehouse (covering 10,000 m2), followed by the SO 05 hall (1200 m2) in August 2008.
The third and final phase took place in the spring of 2010 when all production halls and warehouses were completed and put into operation.
The Smart Trading Company s.r.o., Smart painting s.r.o. and Smart Heating Technology s.r.o.share the vision of participating in building a manufacturing area of 37,000 m2 upon the existing site and there by increasing production capacity and expanding business activities in the markets we are already active in.

• Designer and manufacturer of complete heating solutions and its accessories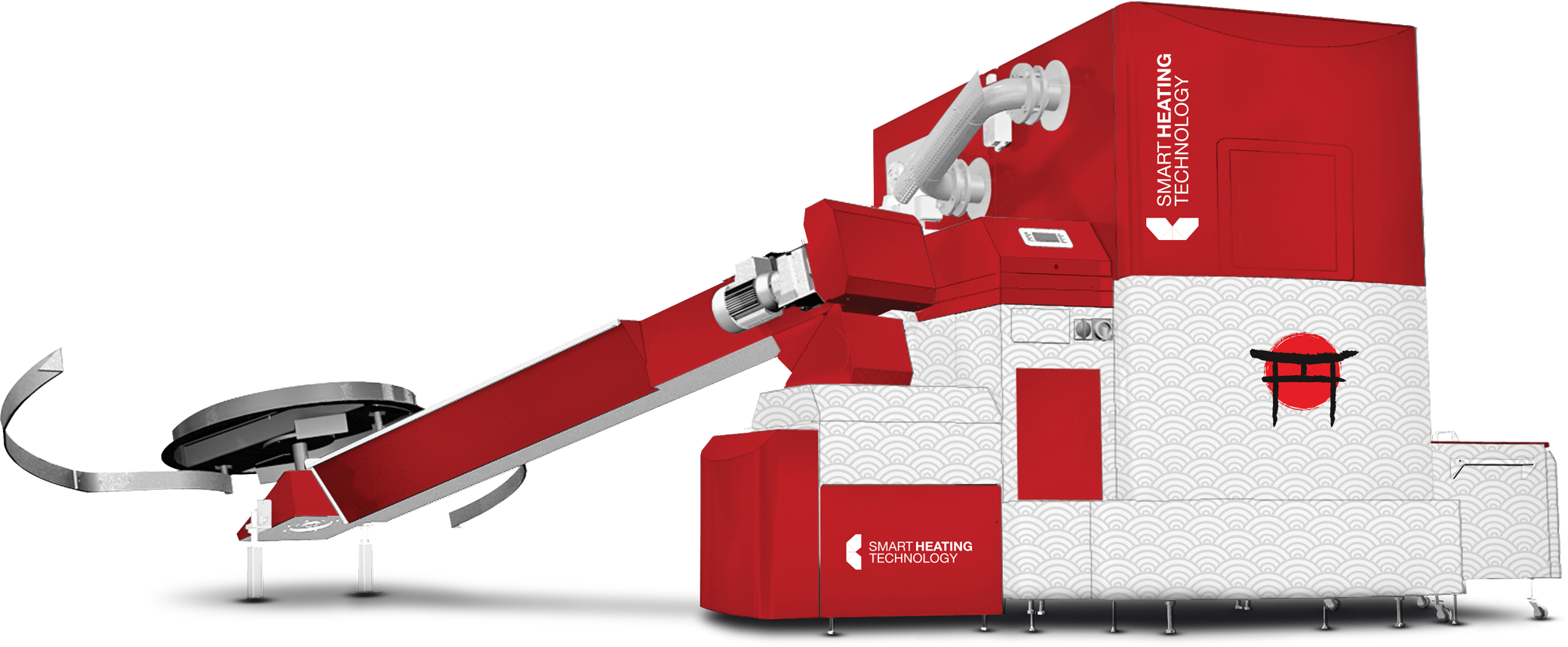 • Automatic Biomass Boilers Smart 60 – 100 kW
• Automatic Biomass Boilers Smart 150 – 500 – 1500 kW
• Mobile & Pre-Manufactured Boiler Houses
• Special Fuel Conveyors and Silo Solutions
• Heating Circuits Hydraulic Measuring & Regulation
Systems
• Special Filtration Units
• OEM Products Manufacturer

Manufacturer of wide spectrum of metal sheet mechanical components using CNC technology:

• Telecommunication cabinets (indoor/outdoor)
• Casings and structural mechanical components for electronics
• Structural frames, metal sheet coverings, heavy-current electrical
components for power industry and telecommunication
• Electrical engineering copper items
• Industrial shelf storing systems
• Various boilers coverings

• Powder painting within continuous, full-automatic painting line
• Powder painting within 6 manual application cells
• Silkscreen printing
• Wet paint application, 2 cells
• Cut graphics (self-adhesive foil)


Other Manufacturing Processes "under one roof":
• Welding and grinding (TIG, MIG methods, point welding, robotic laser welding)
• Drilling, tapping, turning, milling, surface grinding
• Fitting works, semi-automatic fasteners pressing, riveting
• Final assembly works, insulation and gaskets application
• Entire copper parts processing
• Metal sheets protective foil application
• Hard tooling (160 tons presser)
• Surface treatments: powder and liquid painting, zinc coating, tin coating, nickel coating, anodizing
• 3D visualization and design